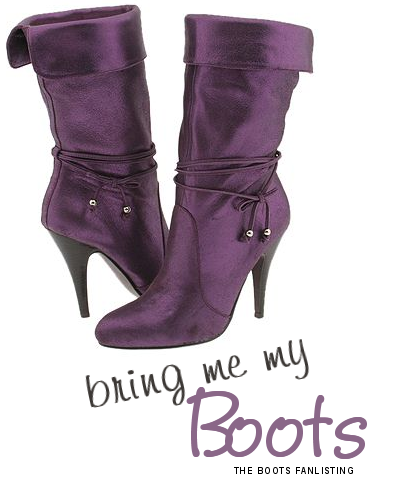 Hello and welcome to
Bring me my Boots
- This is the Fanlisting for
Boots
! I own tons of pairs of boots, from high-heeled, flat-soled, scrunch, leather, knee-high, you name it, I have it! If you are a fan of the boots too, come and
join
! This site has been online since March 19, 2012.
Stats
Last update: 23rd September 2017
Members: 58
Pending: 0
Welcome, Kristy


Affiliates
If you would like to affiliate, please contact me at andrisima(AT)gmail.com
Website
We are proudly listed with The Fanlistings Network

(c) 2012 bloodkisses.com. Images belong to their respective owners. This is a non-profit fansite and has no affiliation with any business.